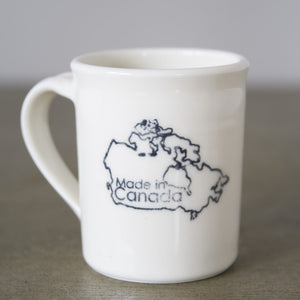 Simplicity and Pride come together...

No muss, no fuss and simply stated. Take this mug to work as a statement piece or a set of these would look beautiful hanging in any Kitchen.
Hand-turned and made of porcelain fired at high temperatures so it can withstand the dishwasher and microwave.
Shipping or Free Local Pick-up
Not Made in China. 
By talented ceramist Hugo Didier, Montreal, Quebec