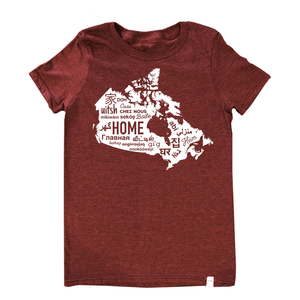 Canada is home to many different cultures that speak many different languages.
According to the 2011 census there are over 200 languages spoken in Canada.  This t-shirt featuring some of the most popular of those languages but represents them all!
Unisex fit 
50% cotton and 50% polyester
Shipping or Free Local Pick-up
made in Truro, Nova Scotia  .